Home milled and baked fresh to order.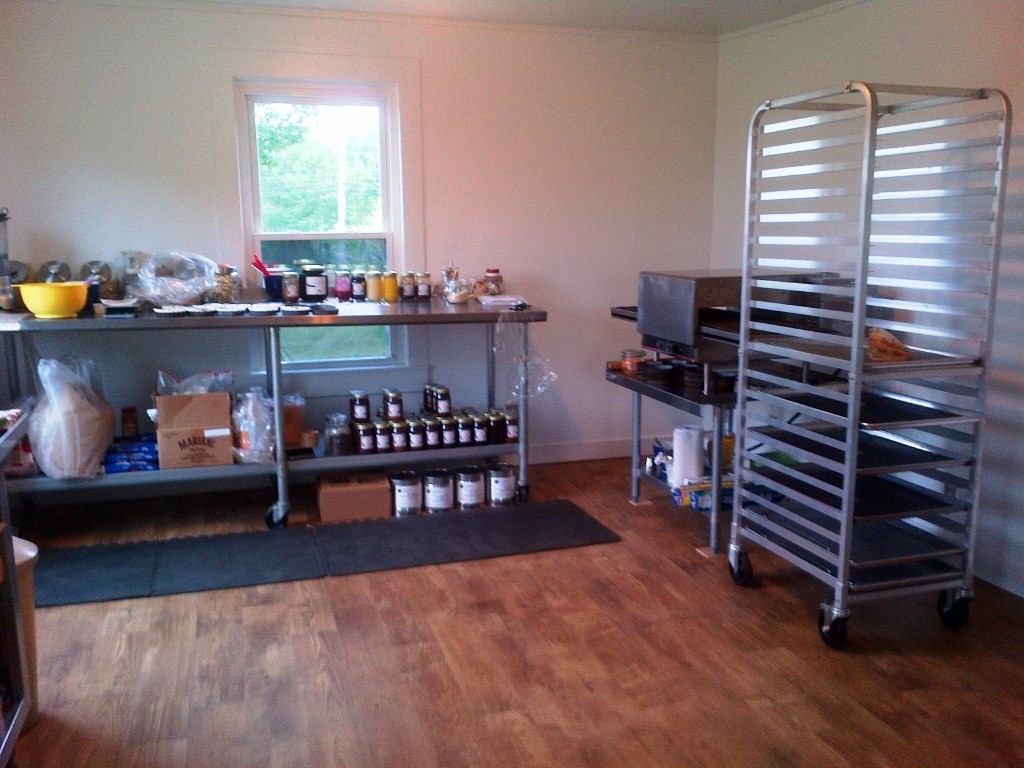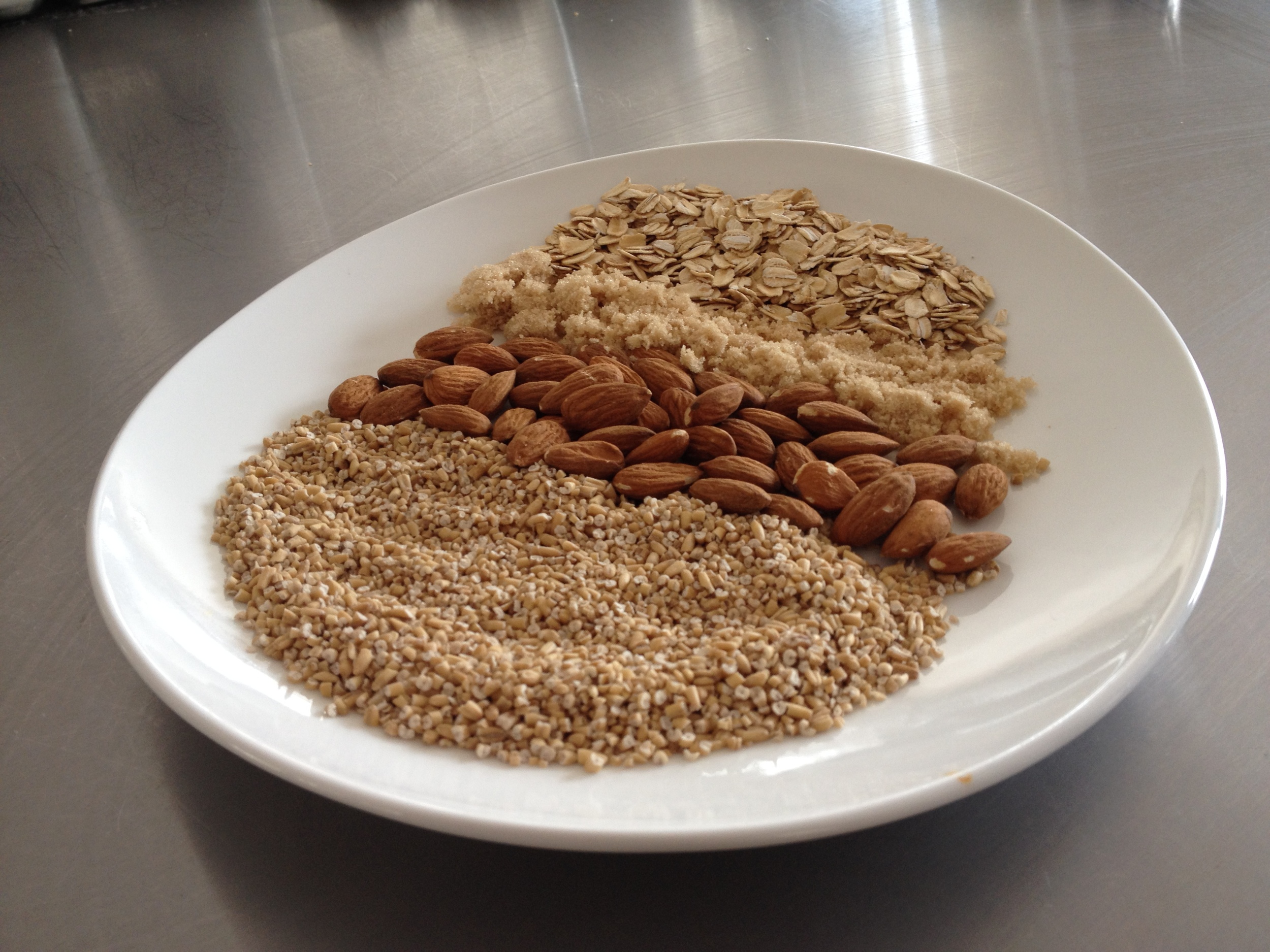 At Oats Any Time, our focus is on providing Real Food, made from High Quality ingredients, for Clean Eating.
We take the time to home mill our 100% Whole Grain ORGANIC, Non-GMO, Gluten-Free Steel-Cut Oats before each batch, to ensure you receive the most nutrition and freshest taste. We then combine them with a short list of well known, ORGANIC and all natural ingredients, and hand bake our O.A.T. Crumb Tarts to order.
We have a true passion for an active healthy lifestyle
To live in Maine, you have to love nature and the outdoors. You also need to eat foods that fuel your body, give you energy, and keep you healthy. But, it happens to us all, best intended plans to maintain a healthy diet are sabotaged because of our daily craving for something sweet! This is what happened to our family, and it is why I developed the recipe for my All Natural, Wholesome, "O.A.T. Fruit Filled Crumb Tarts"! They provide a satisfying and smart reason to skip other sweet treats and desserts that lack health benefits.
Combined with an active lifestyle, and balanced diet, O.A.T. Crumb Tarts make eating clean and healthy, fun and very easy to do. Delivering body beneficial nutrition, along with a bakery fresh product that tastes great!
Oats Any Time Timeline
2009 it became apparent that we had a family member addicted to our Maine State Treat, the Whoopie Pie! While they are an occasional delight, this daily habit had to stop! When asked what other sweet treat could be made to replace this obsession, Oatmeal Cookies was the response.
It then became my mission to make the healthiest Oatmeal Cookie I could. After many recipes and testing, a final recipe had been created in 2011. O.A.T. Crumb Tarts were created to cure an addiction to Whoopie Pies - and it worked! We were so thrilled at how they changed our eating habits, that we just had to share!!

February 2012 we began selling our O.A.T. Crumb Tarts at local health food and grocery stores. Shortly after that we began shipping them nationwide! We then became a home based, licensed food producer, in Maine!

June 2015 we moved our home based kitchen to a home of its very own. Now we have a dedicated Gluten-Free facility to bake, package, and ship our O.A.T. Crumb Tarts to our customers.

While we deliver our O.A.T. Crumb Tarts to a few locally owned and operated retail stores in Maine, they don't last long. Like a fresh loaf of bread, our O.A.T. Crumb Tarts are a Maine made artisanal treat that is best enjoyed fresh baked! Place an order with us directly to ensure the fillings you prefer, and enjoy them the day they are baked, or freeze them for future enjoyment!

January 2017 we are baking even "Cleaner", by upgrading 75% of the volume of ingredients in our products to ORGANIC. We now bake with 100% Certified ORGANIC Steel-Cut & Rolled Oats, Certified ORGANIC Brown Sugar, and Certified ORGANIC Cashews.

September 2018 Oats Any Time formed a collaboration with Spectacular Event Center in Bangor, and have moved our O.A.T. Kitchen to their facility. Look for new O.A.T. items, fresh baked, on their Banquet menus starting in September!

A big Thank You 'shout out' to all of our family, friends, and community members, for their continued support!! We wouldn't be baking if it weren't for all of you!!
Our top seller from Maine:
O.A.T. Maine Wild Blueberry Crumb Tart 6 Pack (4 oz. ea)
Made with ORGANIC Ingredients. Gluten Free, Soy Free, Wheat Free, Dairy-Free, Vegan!
Your 6 pack includes 6 individually wrapped 4"/4 oz. O.A.T. Maine Wild Blueberry Crumb Tarts. (1.5 lbs)
Ingredients: 100% Whole Grain ORGANIC, Non-GMO, Gluten-Free Steel-Cut & Rolled Oats, ORGANIC Brown Sugar, ORGANIC Cashews, Macadamia Nut Oil, Sliced Almonds (Contains Food Allergens), Spring water, Maine Wild Blueberry "NBF" Filling, Baking Powder (Aluminum free), Baking Soda, Cinnamon, Sea Salt